Waffle Cone Variety Box, 10ct
Crisp, homemade gluten-free waffle cone cookies set in our uncommonly delicious vegan chocolate taste just like the end of an ice cream cone.
CHOCOLATEY ODES TO THE CONE

Our mixed case is perfect for those who like a little bit of everything. It's the three-scoop ice cream sundae version for those who read the menu and want it all. Each box includes four Vanilla Waffle Cone dark chocolate squares, three Chocolate Waffle Cone dark chocolate squares, and three Matcha Waffle Cone vegan white chocolate squares.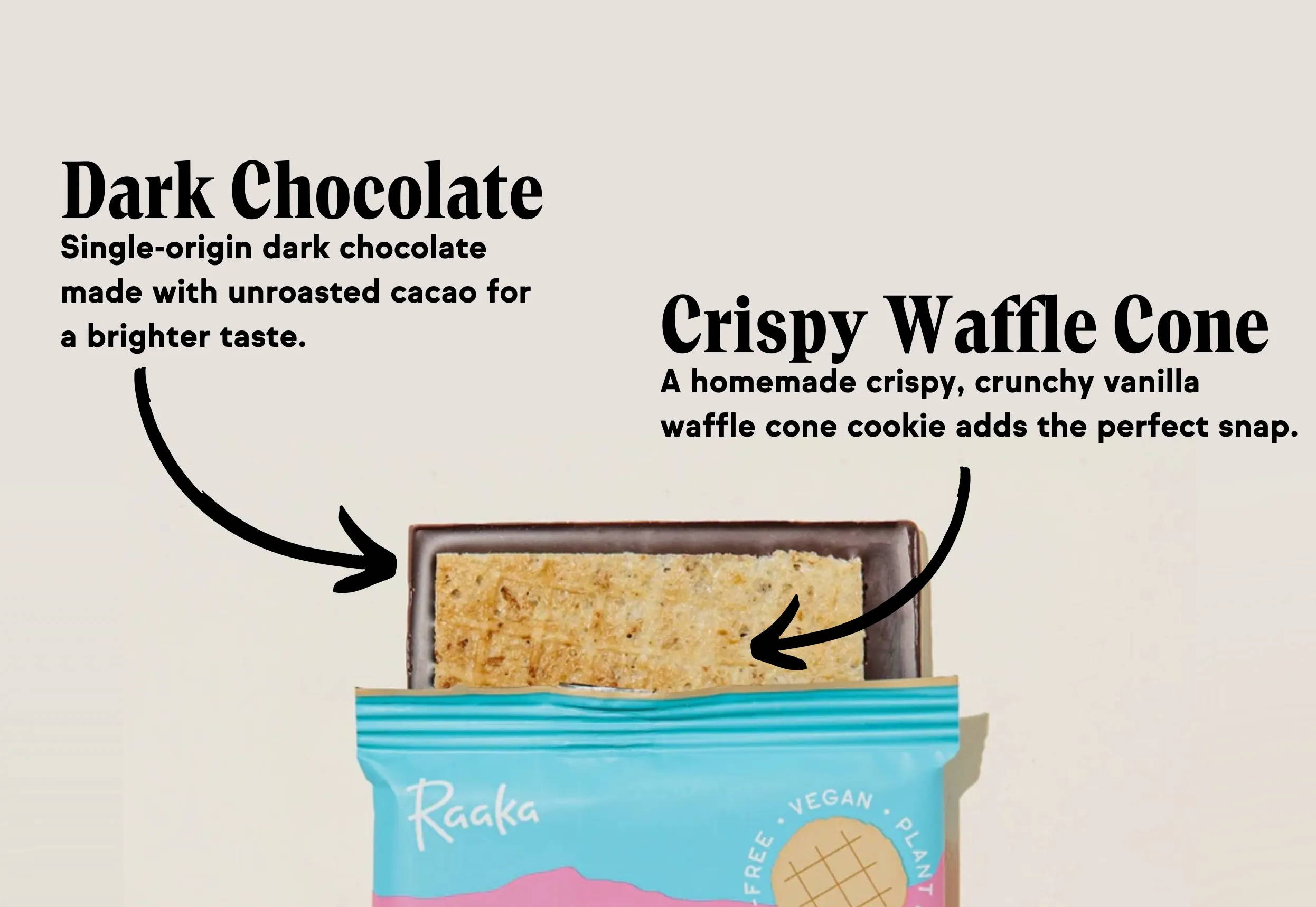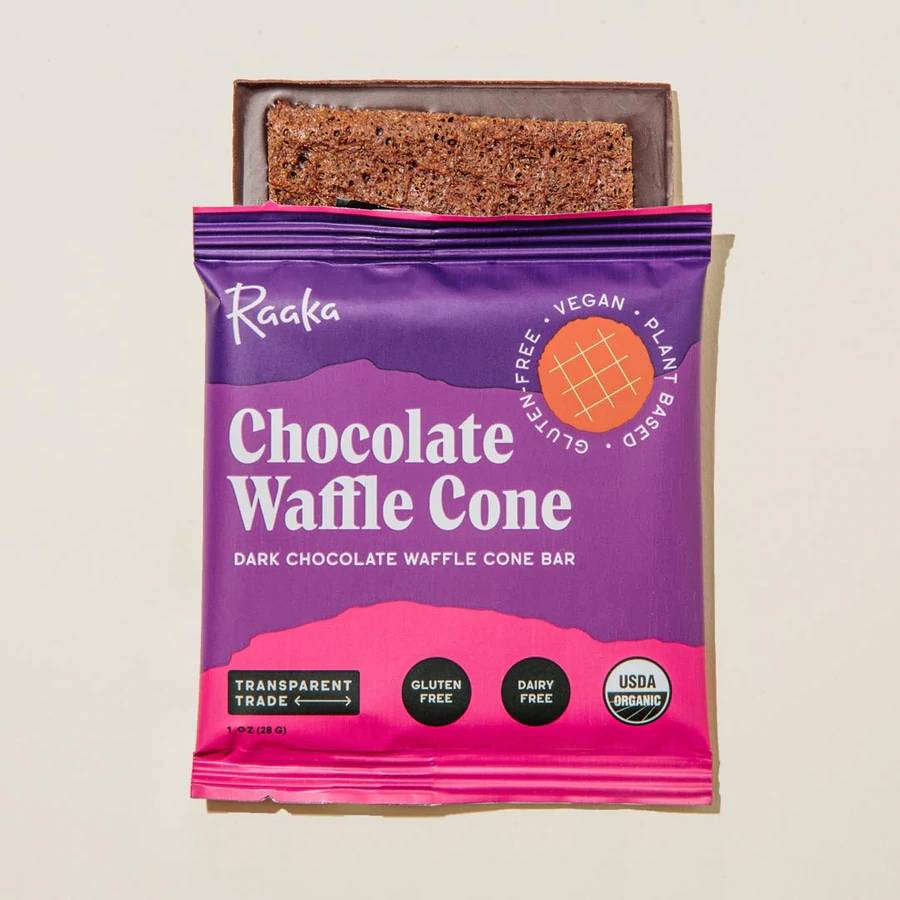 For all the double chocolate lovers out there, this one's for you. We blend our whole grain, gluten-free waffle mix with pure single origin cacao powder for a chocolate rendition of our waffle cone cookie.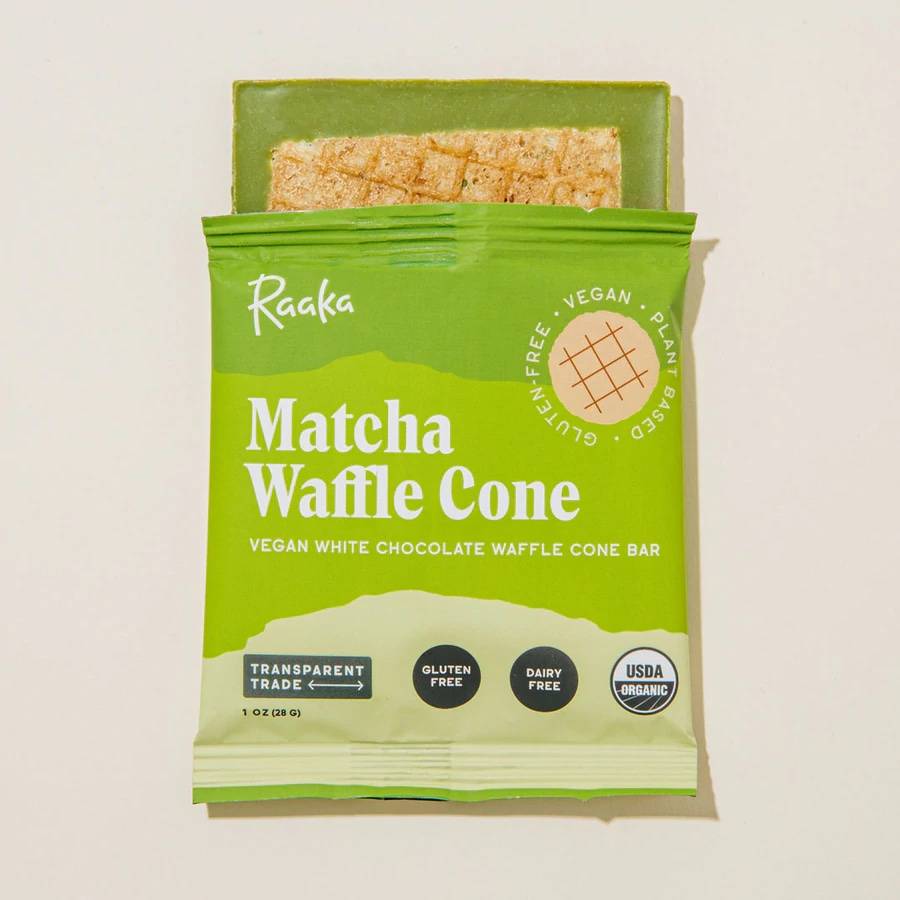 Just like ice cream, vegan white chocolate is an open medium for creativity. This is our ode to matcha green tea ice cream and the way its grassy tannins medet the sweetness of milk, sugar, and cream.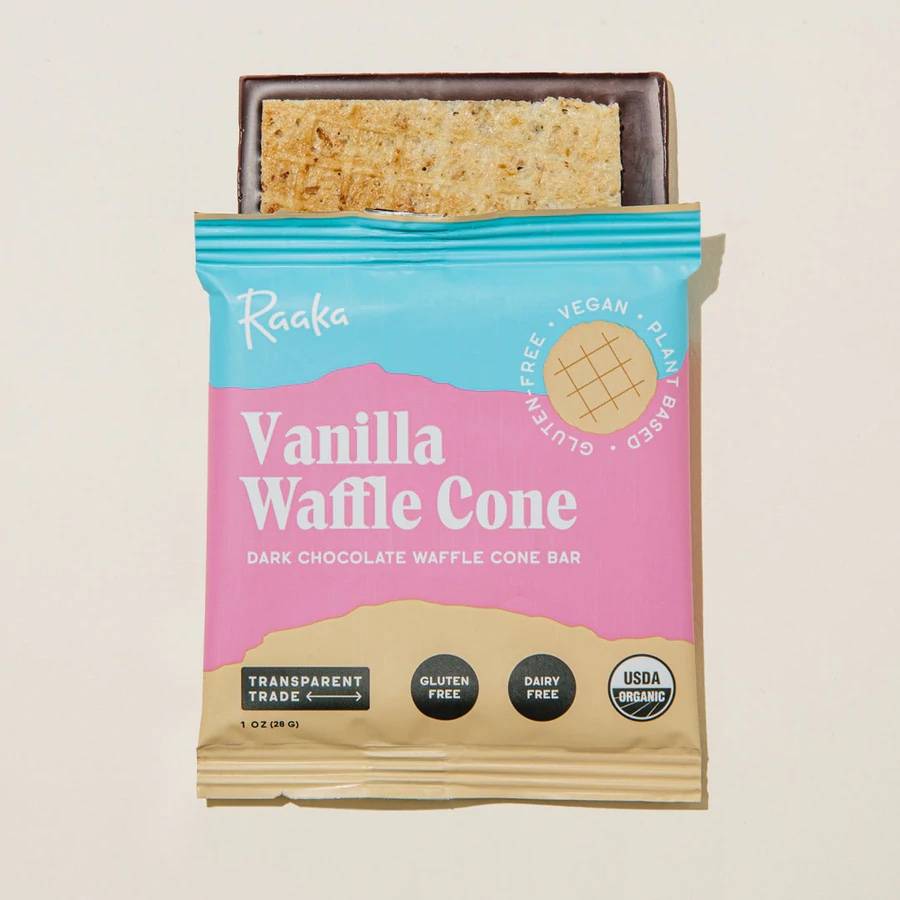 We make a 61% single origin dark chocolate with Ugandan cacao from Semuliki Forest, throw in a dash of pure vanilla bean, then top each bar with our crispy vanilla waffle cone. This is the one that started it all.