On Sale
First Nibs Two Bar Subscription
Two innovative monthly micro-batch bars, sent directly from our factory to your doorstep. First Nibs ships free!
December's Batch: 
Peppermint Swirl(60% cacao)
Gingerbread Latte Swirl (51% cacao)
HOW IT WORKS
Each month, we send two exclusive micro-batch bars pair perfectly with the theme of the month. Each month's bars are delivered in our First Nibs shipper box along with tasting notes from our Head Chocolate Maker, Nate Hodge.

Recurring shipments are charged on the 15th of every month and bars are shipped out shortly thereafter. You'll always receive the flavors from the month you sign up in!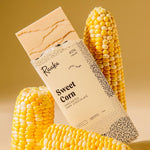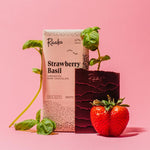 FAQs
What is First Nibs?

First Nibs is our monthly micro-batch chocolate subscription. Every month we make two brand new, single origin micro-batch bars and ship them directly to your mailbox, along with a third Raaka classic. These are often our most creative and memorable bars - the kind you'll savor in your stash until the very last bite. These bars are often available exclusively to First Nibs subscribers and once the month is up, they're gone for good.
How do I make changes to my First Nibs chocolate subscription?

Login to your Raaka account here.

Don't have a Raaka account? Create one here.

Still having trouble? please email info@raakachocolate.com. Please note any requests made before the 15th of the month will apply to the current month's shipment unless otherwise requested. All requests made on the 15th until the end of the month will apply to the following month's shipment.
How long will it take for my chocolate to arrive?

We start shipping each month's batch around the 15th of the month. If you subscribe to First Nibs before the 15th, your order will ship on the 15th. If you order after the 15th, your order will ship in 2-4 business days. Once your order ships, we'll email you the tracking info.
is there a gift receipt option?

We do not include any price information when we ship out orders. If you'd like to include a gift note please select this option during the checkout process.
What if I have allergies?

All of our chocolate is vegan and free of soy, gluten, nuts, and dairy. We do use coconut, which is considered a tree nut, in our factory. We announce the monthly flavors at the beginning of each month, if you have an allergy to any of the ingredients, please reach out to us at info@raakachocolate.com to arrange a substitution.
What is the difference between the two bar and three bar subscription?

Our Three Bar Subscription includes the two monthly micro-batch bars and a third bar from our classic collection that pairs perfectly with the theme of the month. Our Two Bar Subscription only includes the two monthly micro-batch bars. All Gift Subscriptions include three bars.
Will gift subscriptions auto-renew?

No, once your gift subscription has send the requested number of months it will not automatically renew.