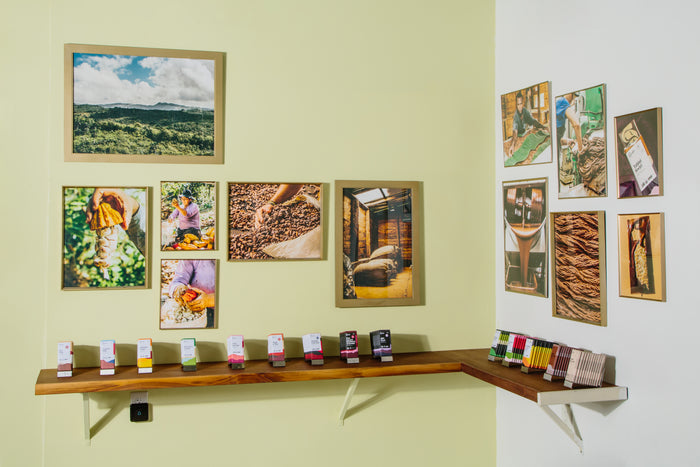 Raaka Wholesale
Interested in carrying Raaka in your store? If you're looking to become a retail partner with us, we'd love to hear from you! Check out our wholesale catalog here for our full collection which includes 1.8 oz bars, minis, baking chocolate, and more. If you'd like to use Raaka at your coffee shop, bakery, or restaurant, check out the last page of our catalog for details on bulk couverture.
Wholesale Catalog
Our small-batch dark chocolate is organic, kosher, and non-GMO, as well as gluten and soy-free.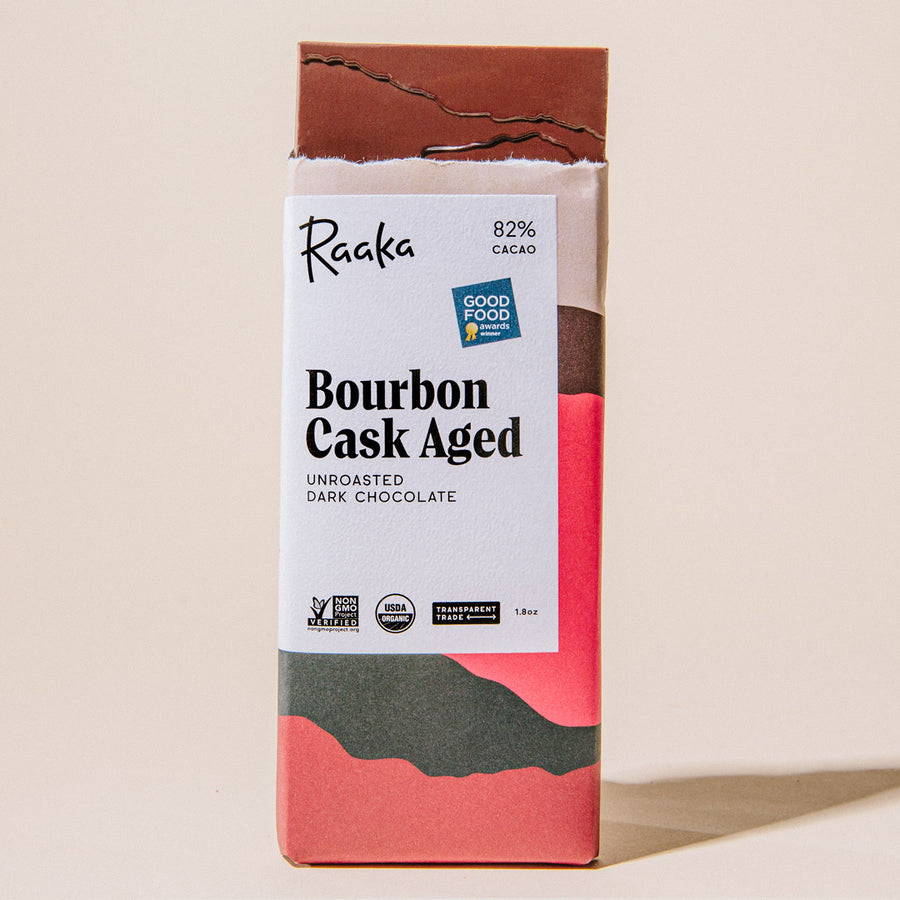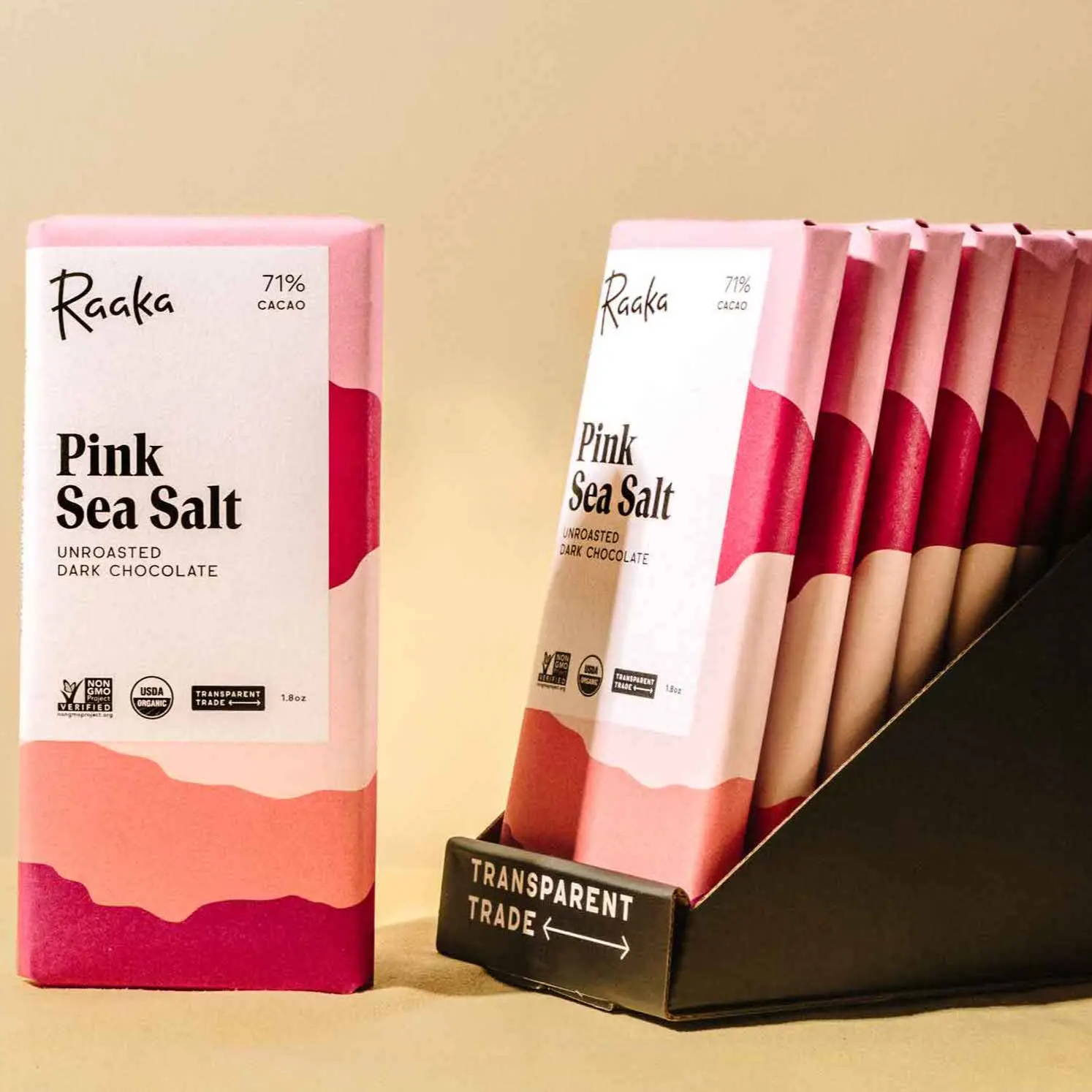 Our rotating seasonal chocolates and confections. Always something special for the holidays.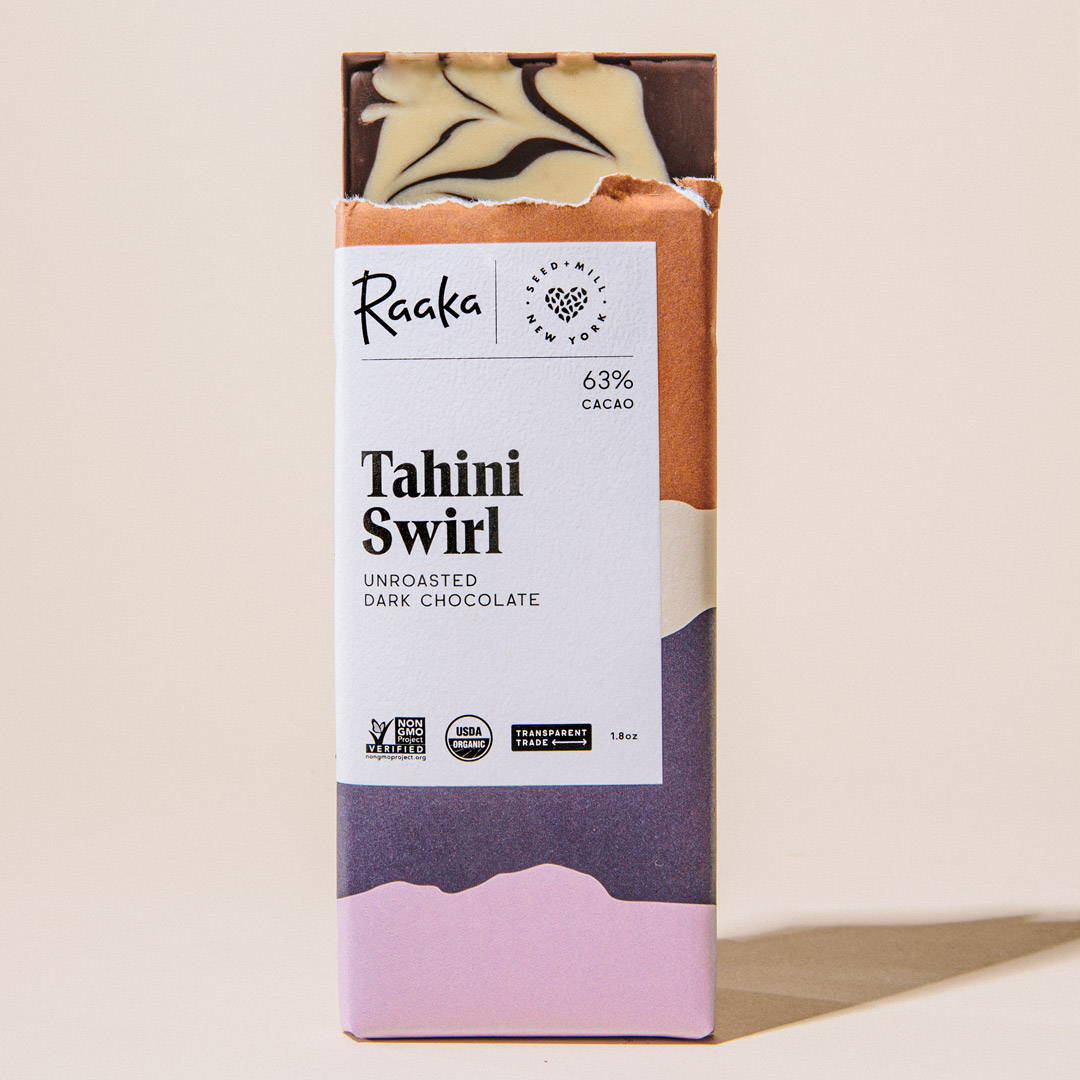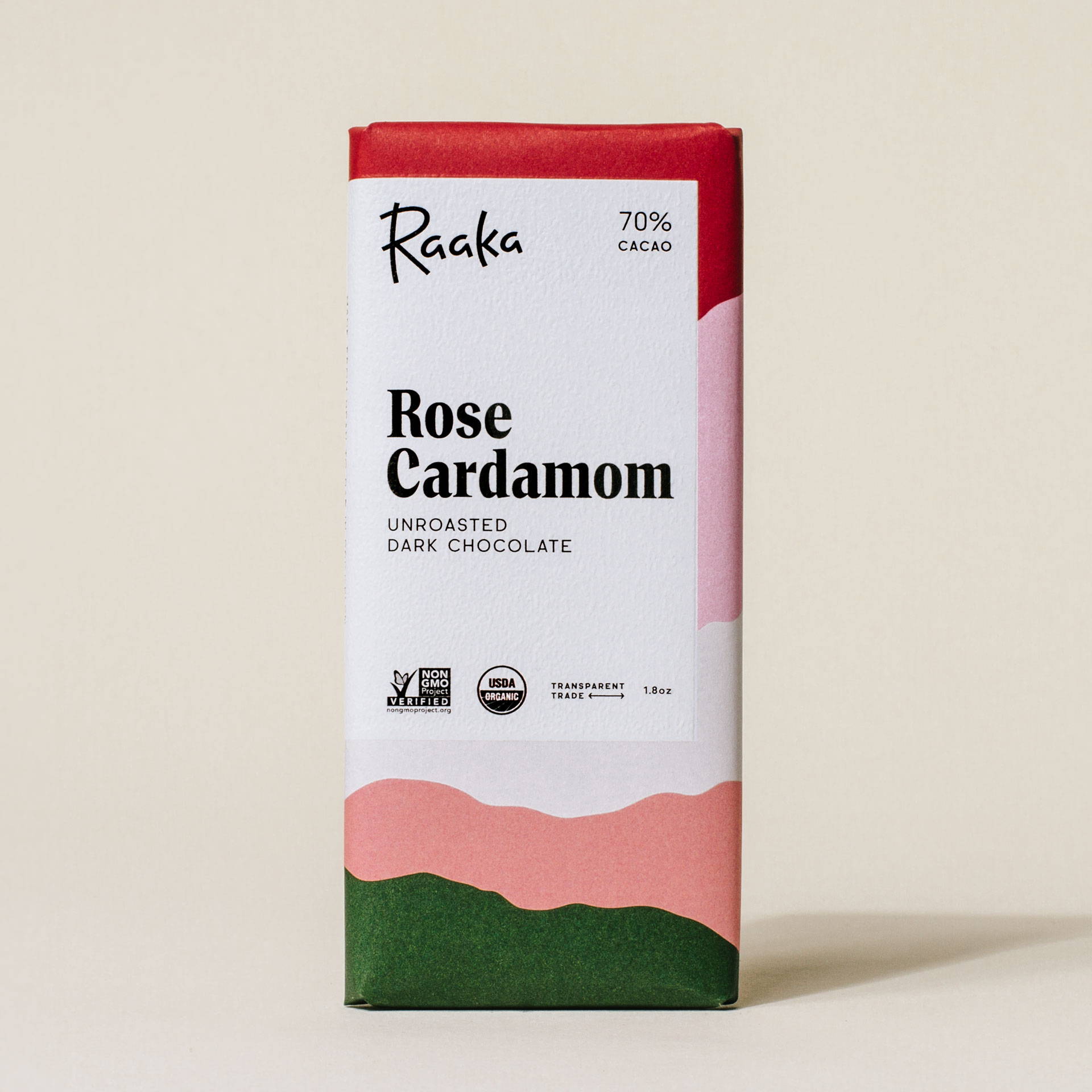 Our 8g mini chocolate bars are great for grab and go treats.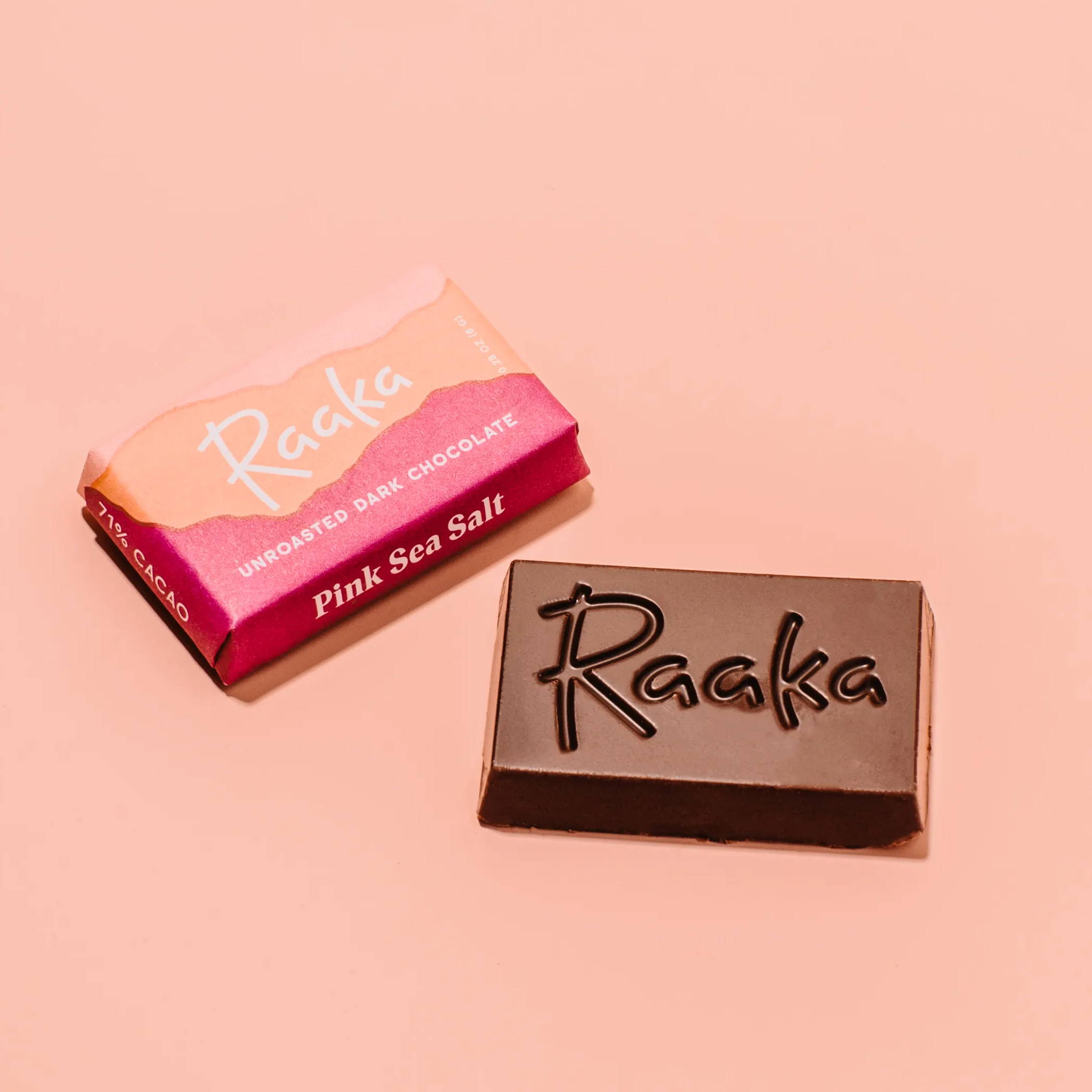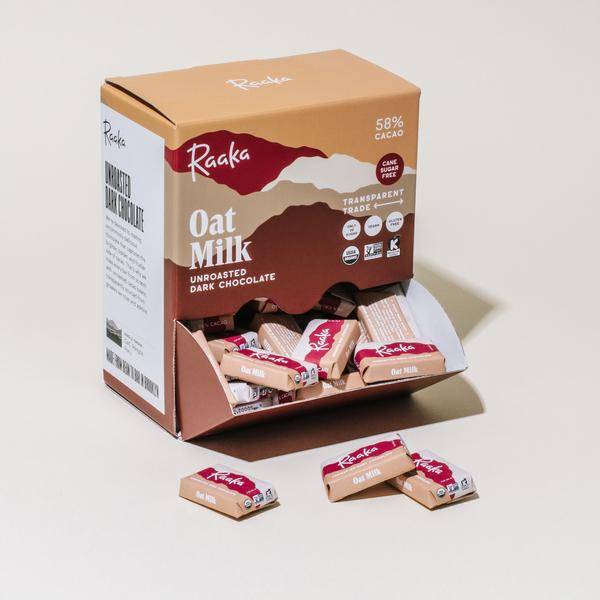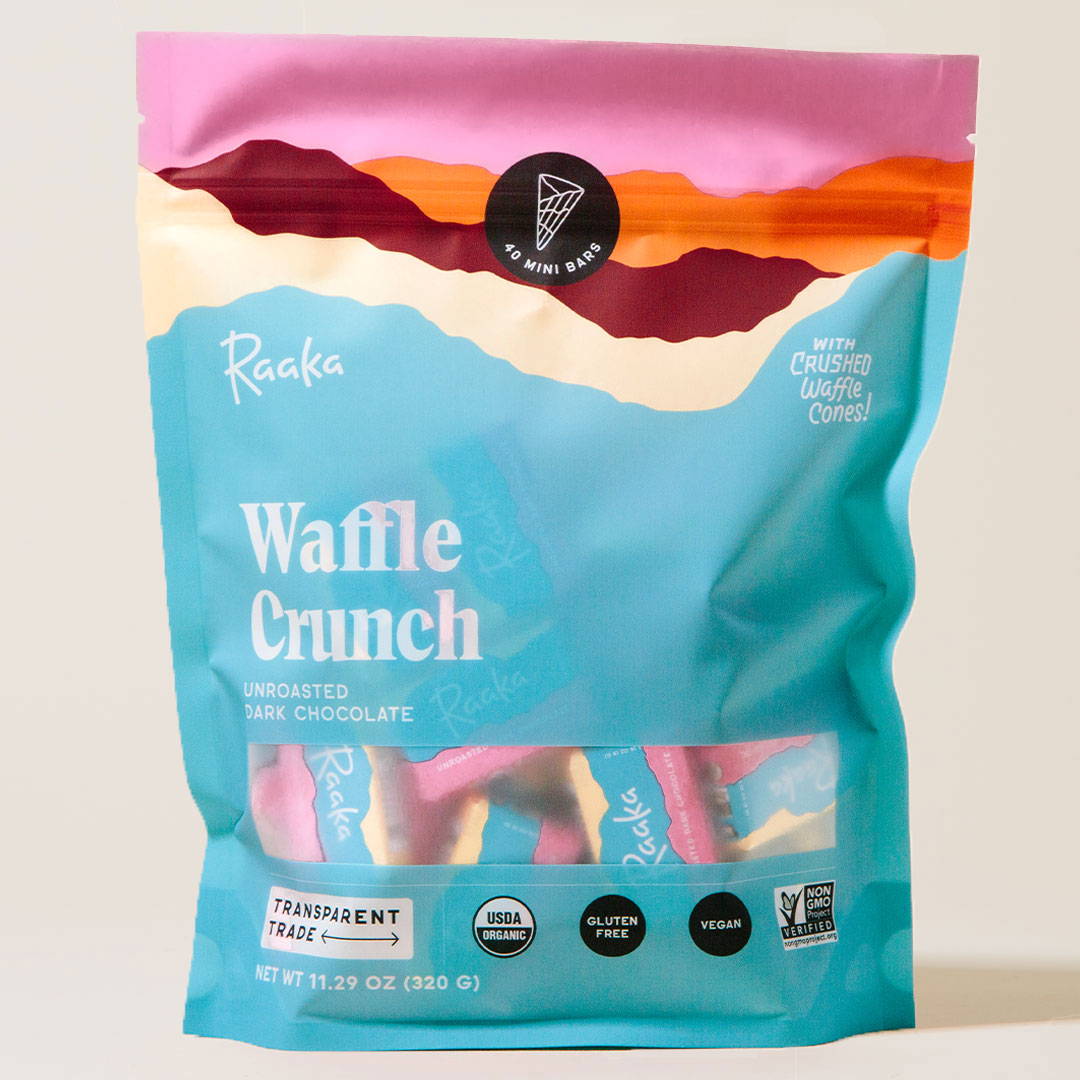 Crisp gluten-free waffle cone cookies set in our uncommonly delicious, vegan, single origin chocolate.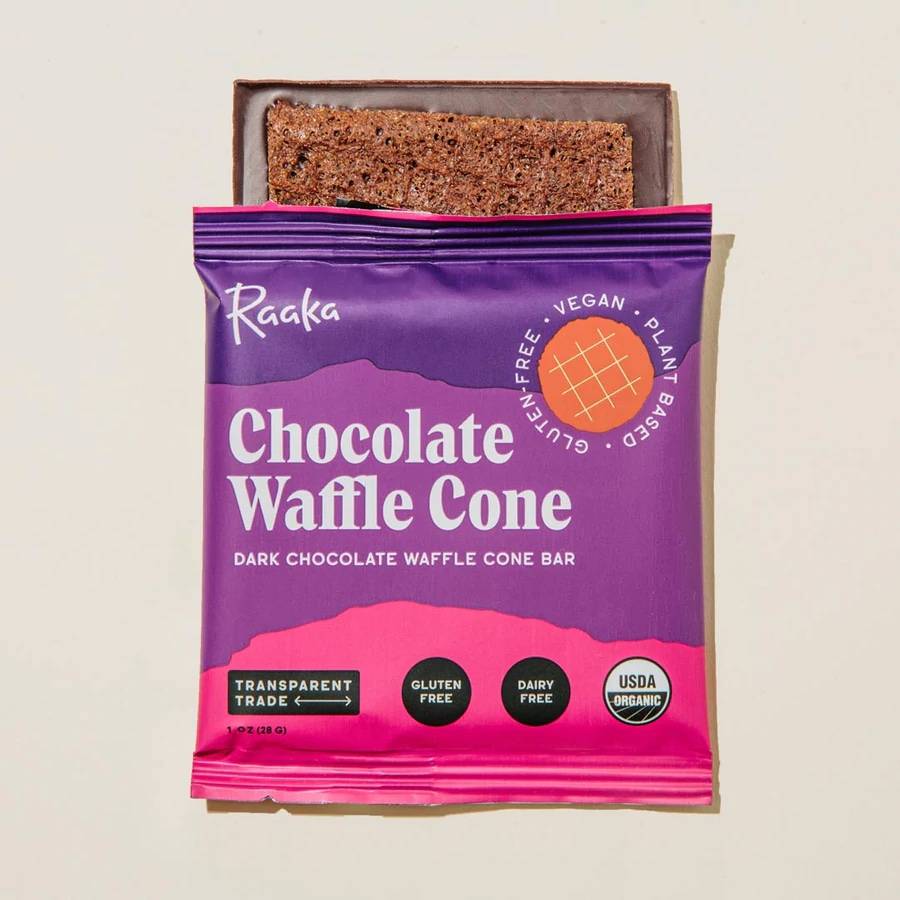 Drinking Chocolate Collection
Single-origin drinking chocolates, seasonal holiday flavors plus our adaptogenic cacao & functional mushroom mix.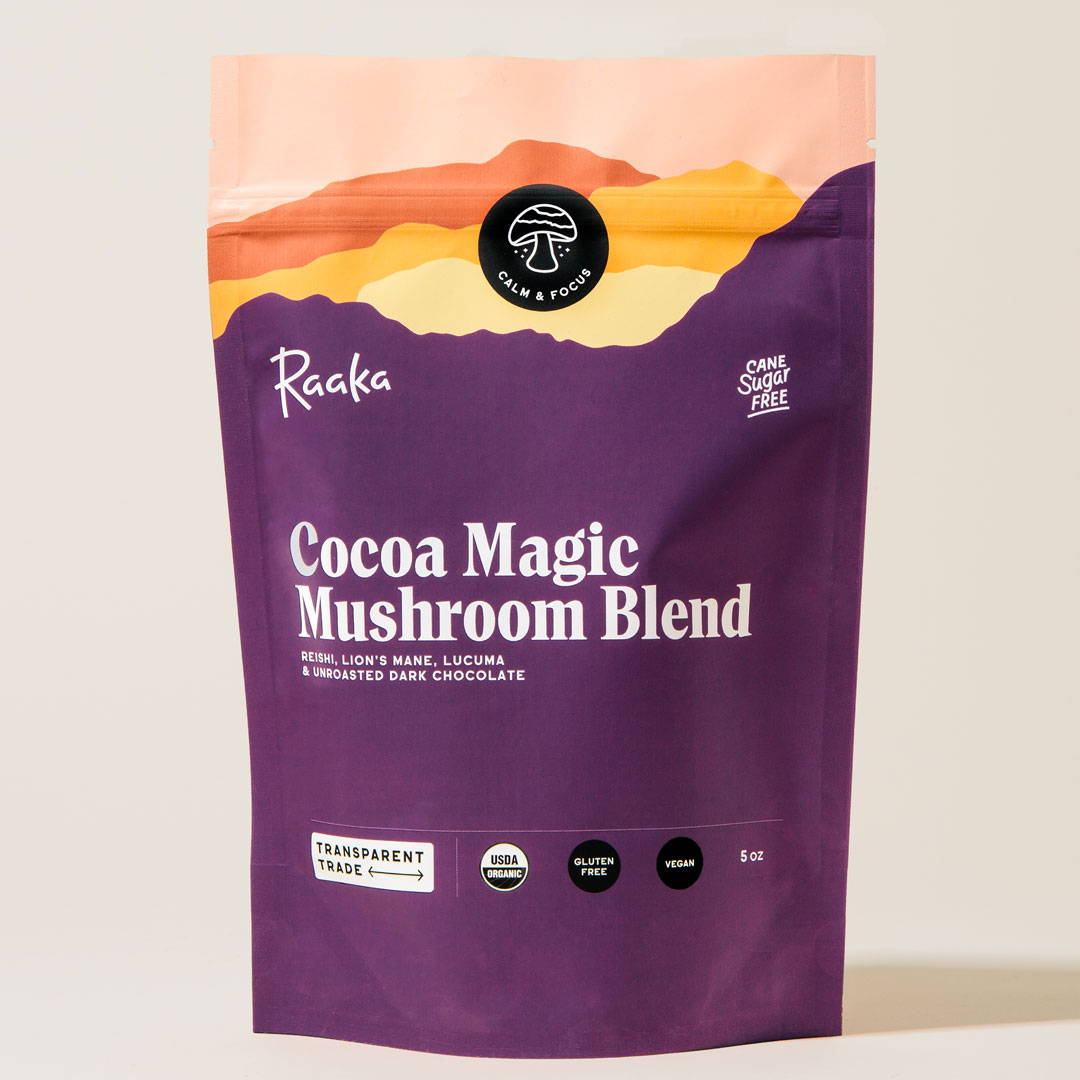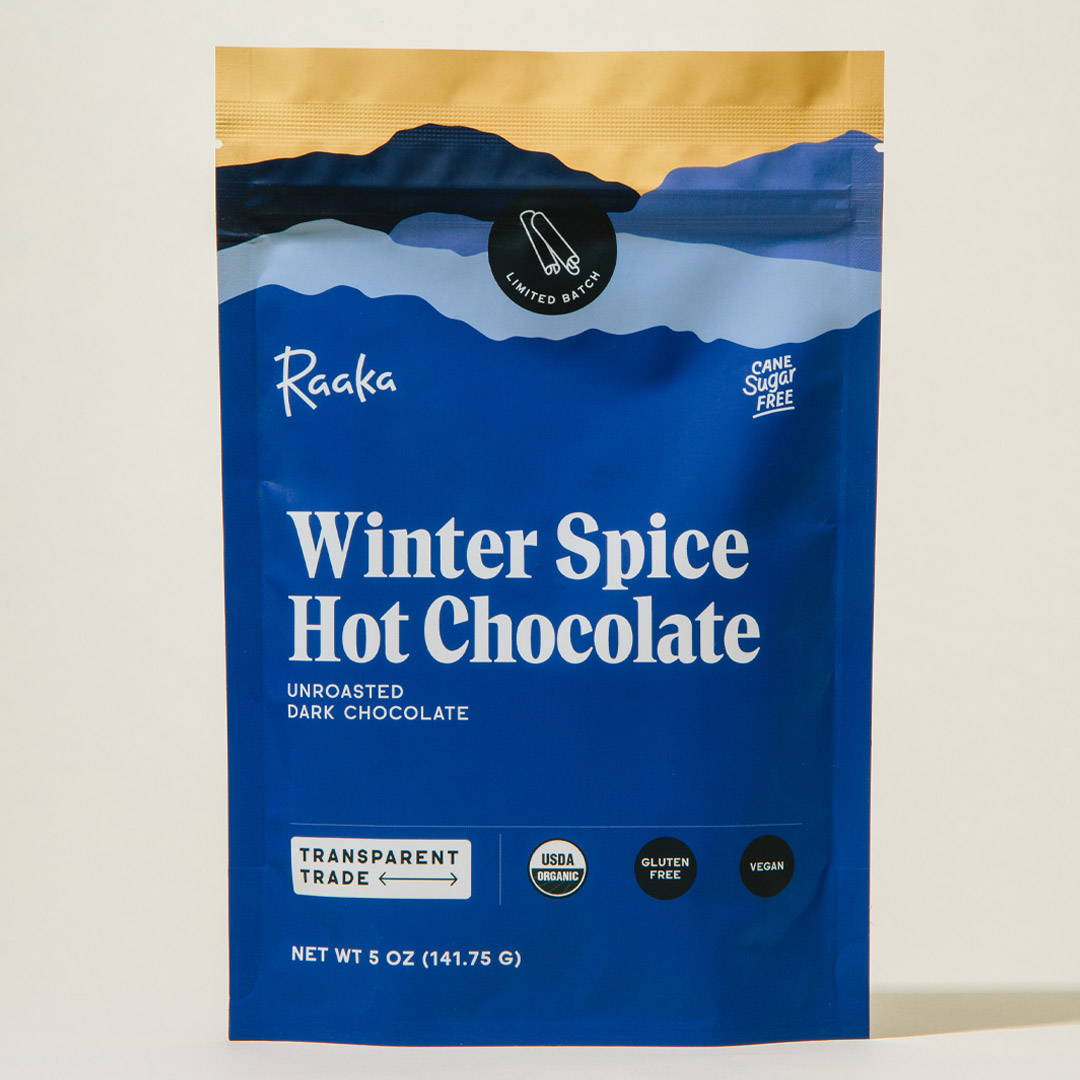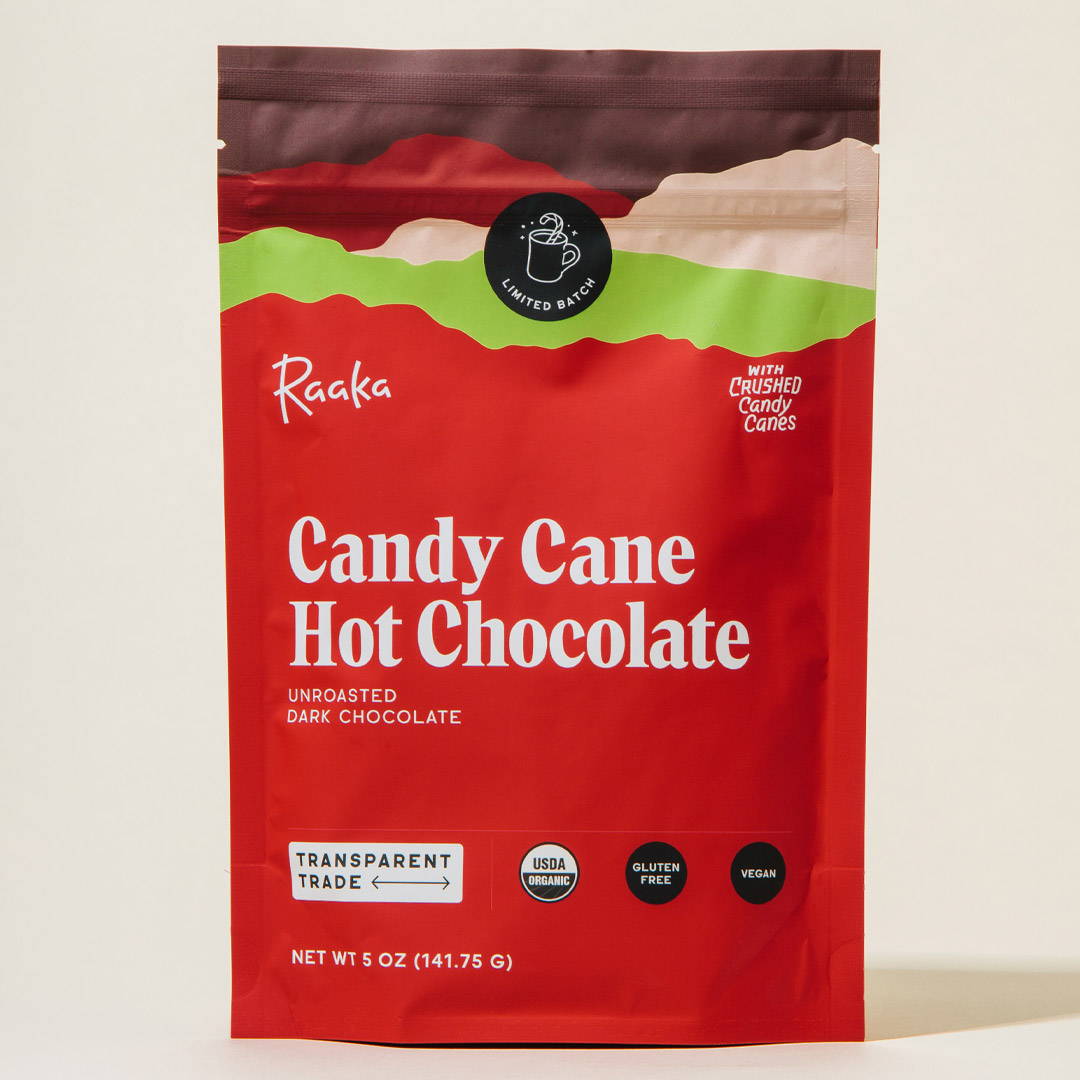 Baking Chocolate Collection
Classic Dark & Maple Dark baking chocolate. Each pouch contains 8oz of chocolate coins for snacking or baking.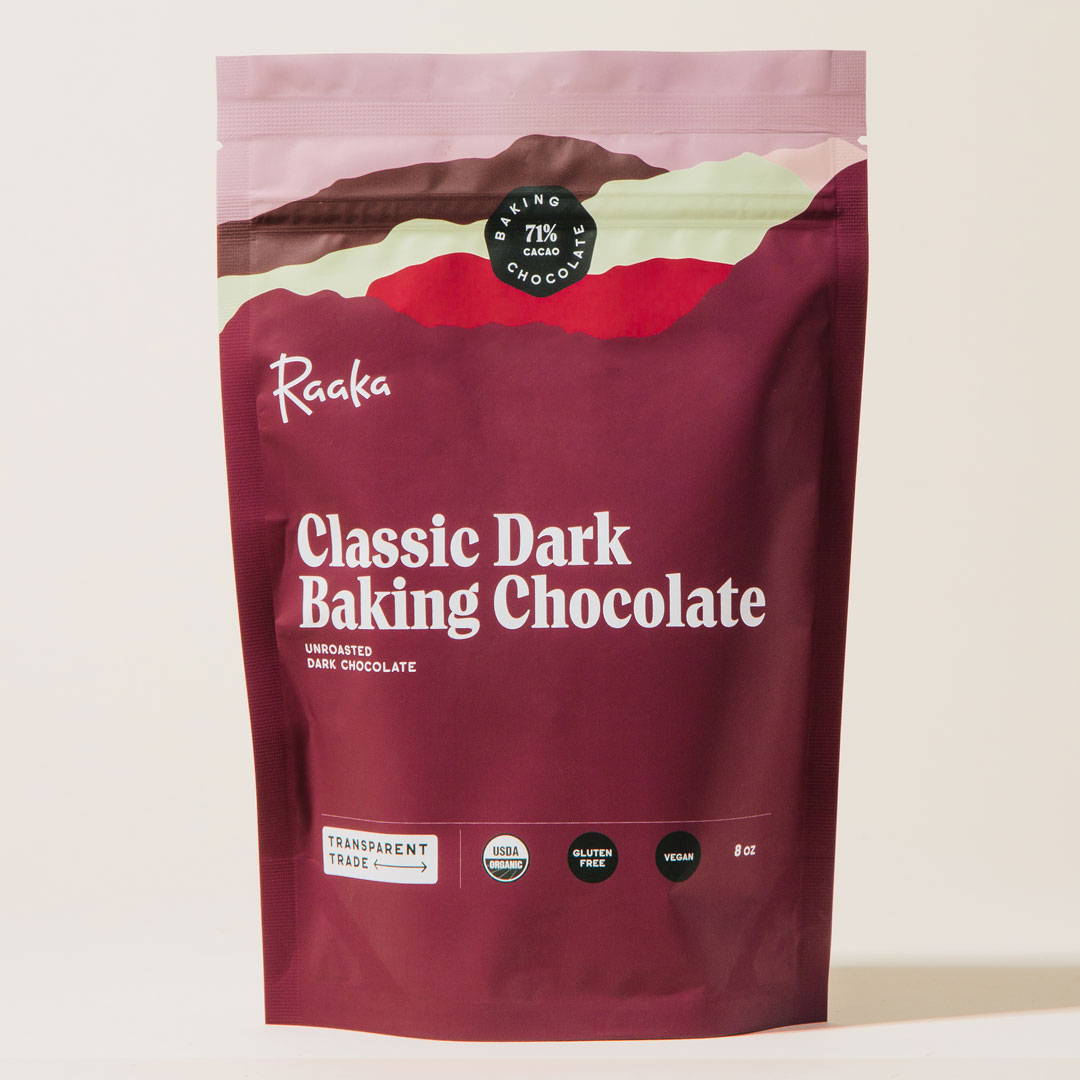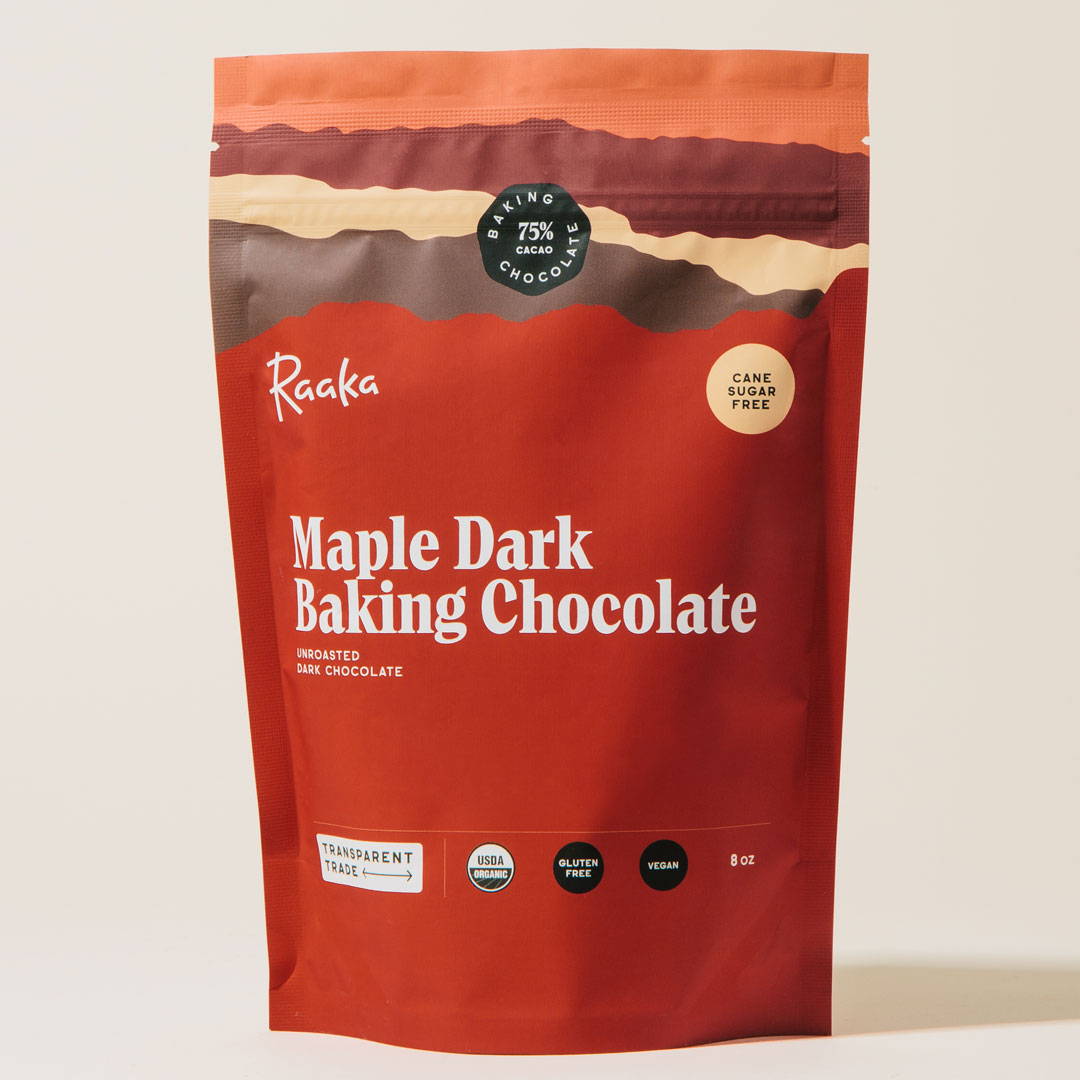 We offer bulk chocolate to bakeries, cafes, ice cream makers, restaurants, and coffee shops.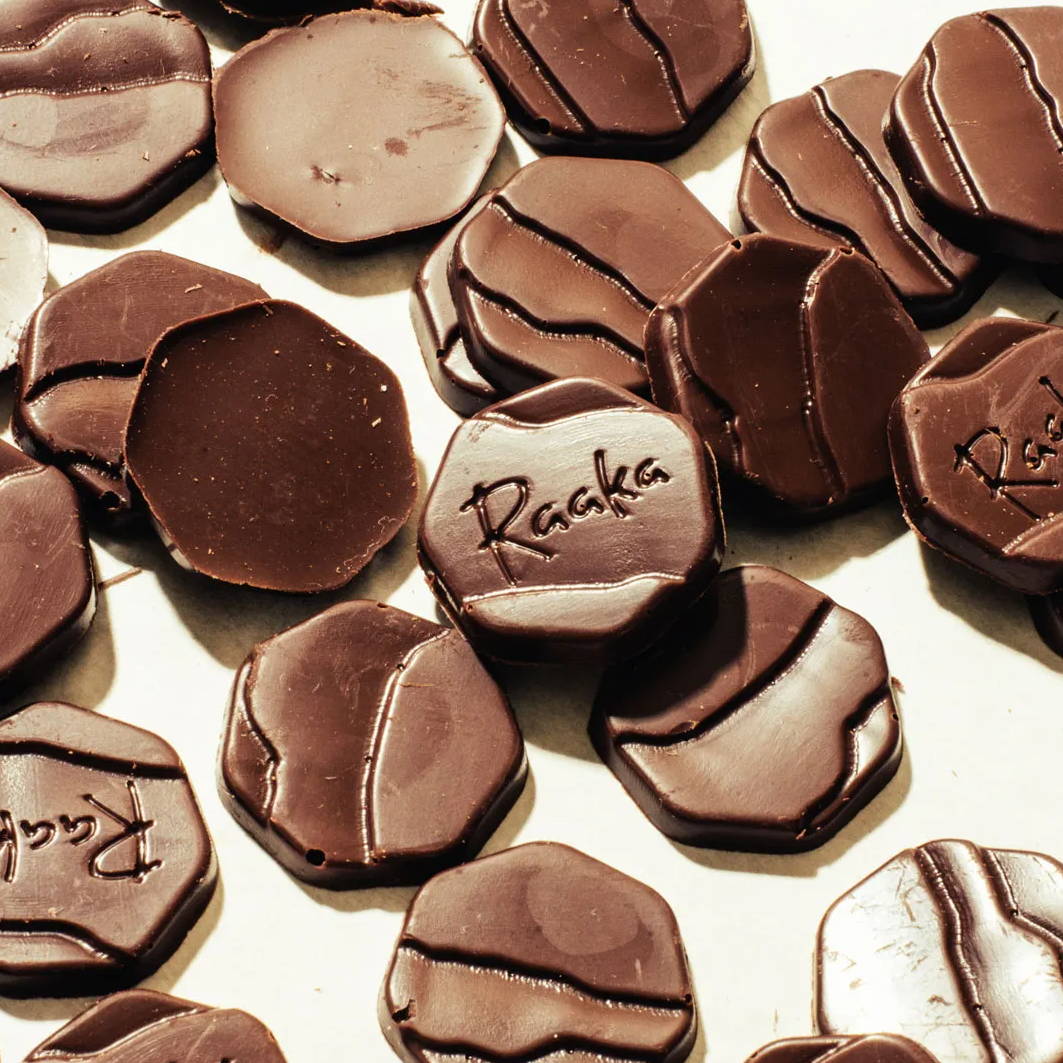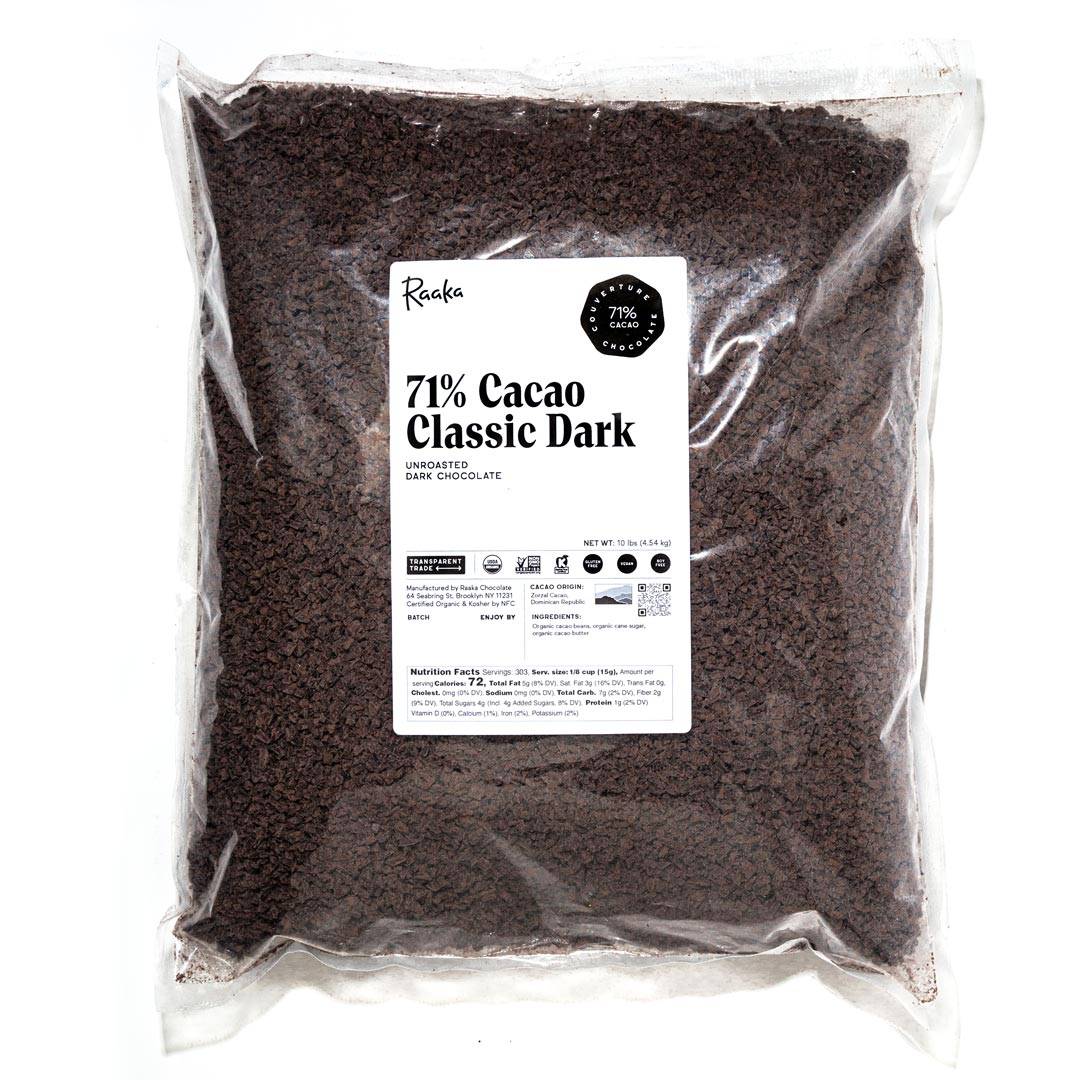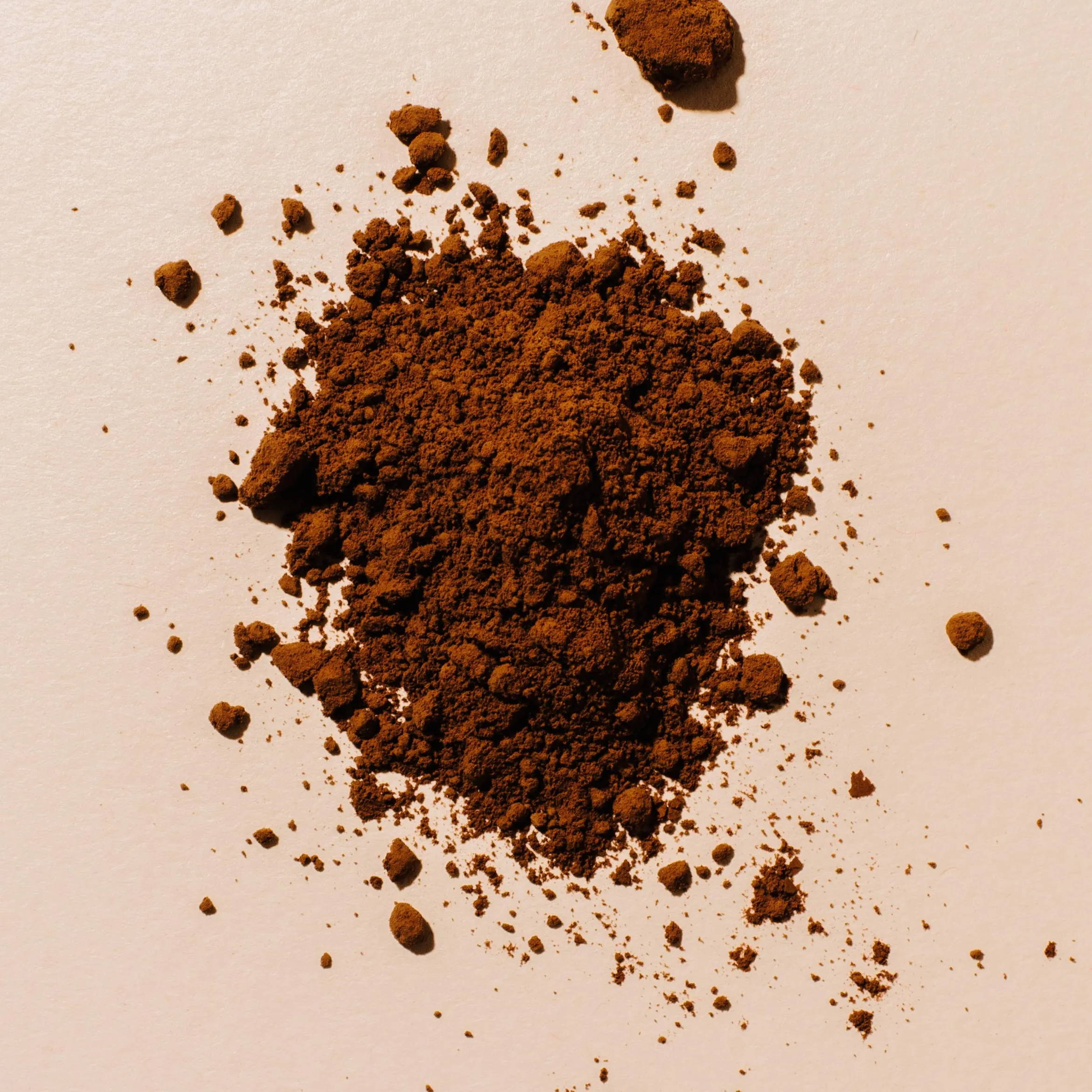 FAQs
Do you have a minimum order size?

Yes, our direct wholesale minimum order is $170 and a $250 minimum order for free domestic shipping.

Our bulk couverture minimum is 10lbs and a shipping fee will be calculated based on order volumes.
What is your shipping lead time?

Our shipping lead time is 7-10 business days.
What is the shelf life of your products?

All of our products containing coconut (Coconut Milk, Oat Milk, Cocoa Magic, Holiday Hot Chocolates, and Waffle Cone bars) have a 9 month shelf life. All non-coconut products have a 16 month shelf life.
How can I place an order?

Email orders@raakachocolate.com to set up a direct wholesale account or order online through our Faire direct link here.
How do I order on Faire?

Faire require you to set to an account if you do not already have one. They offer net 60 terms on all orders, free returns on your first order and $100 of credit + a year of free shipping if you're new to Faire!