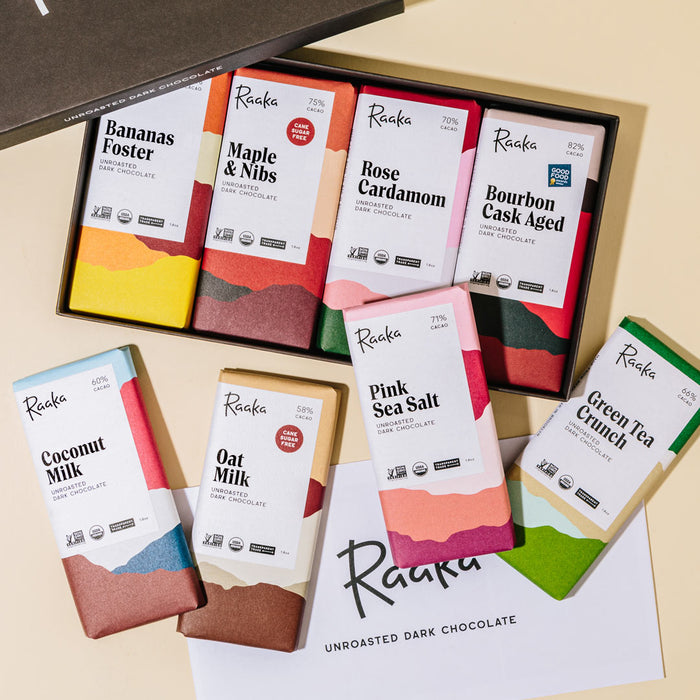 Earning rewards has never been easier!
Step 1. Create an account
Step 2. Earn cocoa beans (points) on every purchase
Step 3. Redeem beans for exclusive discounts
Sign up today and instantly receive 20 beans on us!
SIGN UP
FAQ
What are Raakstar rewards?

Raakstar rewards is a program in which you earn virtual cocoa beans (points) for making purchases! Once you're all signed up, all of your purchases earn you beans, which you can later redeem as discounts towards future purchases! You earn beans when you create an account, sign up for our newsletter, follow us on Facebook and Instagram, or when you write a product review. You can also get extra beans on your birthday and earn points on monthly First Nibs orders!
How do I become a Raakstar

If you already had an account before the rewards system was introduced, you can start earning points immediately! If not, you can sign up here!
How do I check my rewards balance?

Once logged in, you can check your points balance on the Rewards page.
When will points be added to my account?

Once your orders ships points will be added to your account within 24-hours. For all other actions (ie. leaving a review, celebrating a birthday, etc.) points will be added to your account within 24-hours of the action.
What can I redeem my points for?

Beans (points) can be redeemed in quantities of 100, 150, and 200 at a time for exclusive site discounts. Discounts can be applied to most orders. They cannot be applied to gift cards, classes, subscriptions, or combined with other discounts.